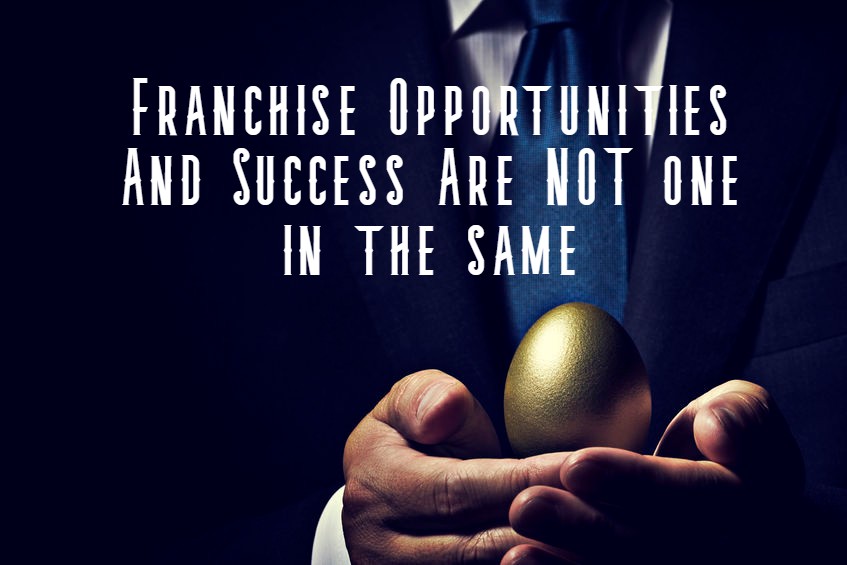 Franchise Opportunities and Success Do Not Equal One Another
Question: Can you recommend a few franchise opportunities and success records associated with them? I'm not an expert in any business field and want a franchise with great success and support.
Franchise Success – The Goal of All Prospective Franchisees
Thanks for the question and welcome to the world of franchise search.
Let's begin with some unfortunate facts of life.  While it has long been promoted that franchises succeed where independent business fail, that is simply not the truth. Franchises can fail at high percentages just like any other business, marriage, or product introduction. The bottom line is that franchising is not, and never has been, a fail safe path to entrepreneurship. Sad commentary? Yes, but truthful.
For an eye opening take on franchise success versus franchise opportunities, see these SBA statistics on franchise loan failure rates. On the other hand, many franchises show low SBA loan default rates.
Franchise Opportunities – Finding A Match
The critical question that all emerging entrepreneurs must answer is this: "Does the business I am considering match who I am?"  Failure to answer this question about franchise opportunities usually leads to great disappointment.  Start-ups fail because owners make poor choices that sap time, energy and finances. And means independent or franchised business. When you consider that entrepreneurs are virtually wedded to their business, it is easier to understand that if the relationship between an owner and the business is not healthy, the business will not be healthy.  The Focus Program for Emerging Entrepreneurs offers comprehensive guidance for finding the right fit for you.
There's one abundantly clear principle when it comes to entrepreneurship and franchise opportunities. Choose something that will be satisfying work. Then be concerned with the actual franchise opportunity. Read our franchise articles for franchisees to educate yourself on the critical issues that you will face becoming a new franchisee. 
Conduct both personal and pre-purchase due diligence before making any decision.